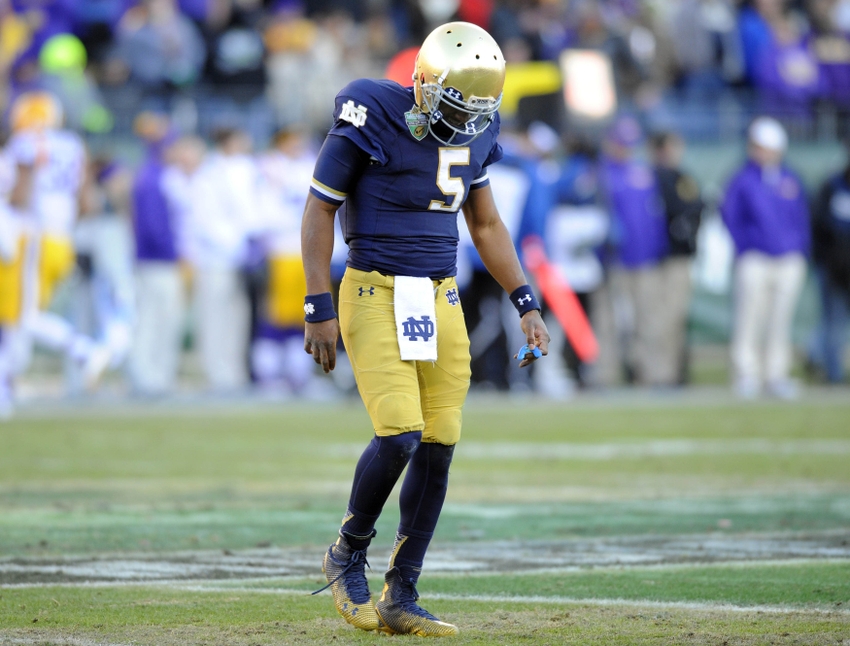 Podcast: Download (Duration: 44:44 — 30.7MB)
Subscribe: Apple Podcasts | RSS
Part 1 Quarterbacks
In this episode of Irish Sports Talk, Yogi Roth joins the first segment with his thoughts on the quarterbacks at Notre Dame and incoming freshman Brandon Wimbush. Yogi was a college football player but now is an analyst with the Pac 12 Network and Elite 11.
Follow Yogi on Twitter and check out his documentary, Life in a Walk which will be released later this year.
Part 2 Golson's Transfer
Golson is headed somewhere not called Notre Dame. What is the effect of his transfer? What is Notre Dame's situation heading into the Fall? While Wimbush was planning to Redshirt this Fall that changed quickly after Golson's decision.
[quote style="boxed"]"I wanted to redshirt. I had the mindset of coming in and redshirting and being able to learn and get acclimated for a year. With this, my mind changed immediately. My mindset really did change quickly as soon as I heard it."[/quote] – In an interview with ND Insider Wimbush said,
Part 3 Bo Wallace
Bo Wallace will also not be seen at Notre Dame this fall due to academic issues.