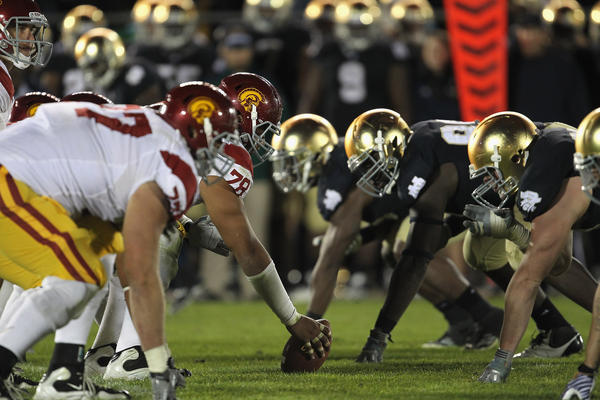 The injuries is something that needs to be evaluated but I don't think there's a magic wand to wave that keeps ACLs from snapping. I'm pretty sure in past years BK has said that the entire team is evaluated at the end of the season (1) position groups and coaches (2) scheme and coordinators and (3) strength/condition.
Like most fans are saying the defense as a scheme is not working. If the scheme is simple then why are the players out of position and giving up as many big plays and points as they are. According to the FEI ranking, this defense is better than last year and I looked into how the defense ranked going back to 2007.
Here's what makes the FEI Ranking more accurate than yards per game or points per game stats.
"The Fremeau Efficiency Index (FEI) considers each of the nearly 20,000 possessions every season in major college football. All drives are filtered to eliminate first-half clock-kills and end-of-game garbage drives and scores. A scoring rate analysis of the remaining possessions then determines the baseline possession efficiency expectations against which each team is measured. A team is rewarded for playing well against good teams, win or lose, and is punished more severely for playing poorly against bad teams than it is rewarded for playing well against bad teams."
Year • Record • EFI Defense Ranking _ D Coordinator
2007 • 3-9 • 45th _ Corwin Brown
2008 • 7-6 • 36th _ Corwin Brown
2009 • 6-6 • 68th _ Jon Tenuta & Corwin Brown
2010 • 8-5 • 27th _ Diaco
2011 • 8-5 • 18th _ Diaco
2012 • 12-1 • 16th _ Diaco
2013 • 9-4 • 30th _ Diaco
2014 • 8-5 • 78th _ BVG
2015 • 10-2 • 52nd – BVG (not updated for bowl games yet)
Just for fun I decided to look at what Diaco has done at UConn the past 2 years and to be clear I do not know how involved Diaco is with his current defense. Maybe he has zero involvement with the defense… but I expect he is involved and that it's very similar to what he was running while a DC at ND.
2014 • 1-10 • 95th
2015 • 5-6 • 18th (not updated for bowl games yet)
Brian Kelly wants to win a championship and he knows you can't win a championship with a middle of the pack defense and with the athletes the Irish are getting there's 1 simple solution.