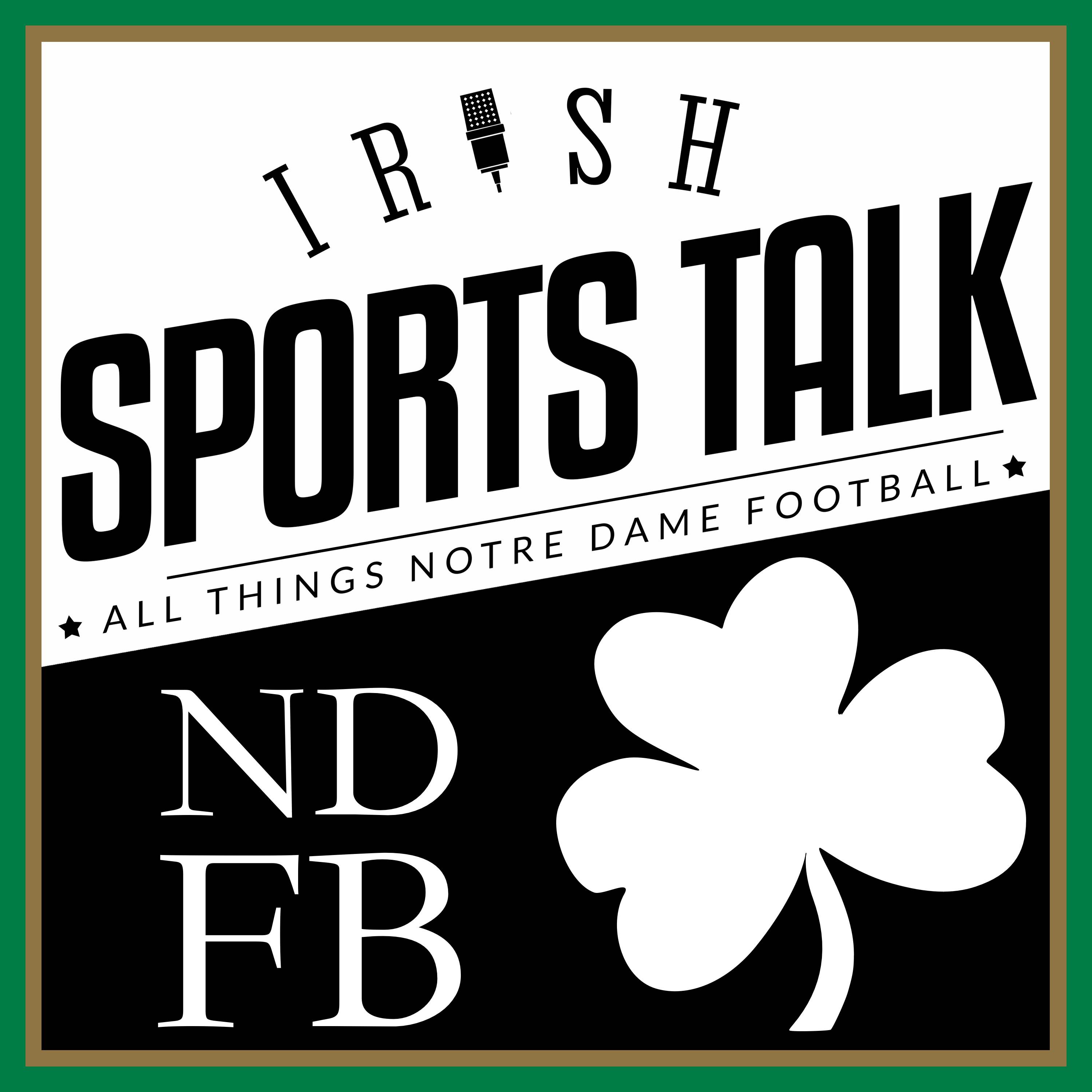 Hank Waddles of GoMightCard.com answered some questions for us. Check out his preview to see what the opposition is thinking about the Notre Dame – Stanford matchup.
What's the primary strength and weakness of Stanford heading into this matchup with ND
I can give you several weaknesses, but for the first time in years it's difficult to identify any clear strengths. Stanford has lost consecutive games for only the second time during David Shaw's tenure, and many of the hallmarks of the Stanford Football brand have slipped. After three years of Andrew Luck and four more of Kevin Hogan, the jury is still out on Ryan Burns, and many fans are already calling for a change at the position. The Cardinal has consistently fielded one of the top offensive lines in the country, but this year they've had to break in three new starters and make midseason changes for the first time in recent memory. The line was dominated by Washington and Washington State, something that hasn't happened to that degree in at least eight years. Also, Stanford has had an unnatural run of health over the past few seasons, something that's been attributed to the efforts of strength and conditioning coach Shannon Turley, but David Shaw's injury report this Monday mentioned seven of the twenty-two starters: running back, fullback, right tackle, tight end, wide receiver, and both cornerbacks. (I should also note that starting safety Justin Reid will miss the first half after receiving a targeting penalty in the second half of last week's game.) So what are the strengths? I'll go with the defensive line, specifically Solomon Thomas. Not only is he one of the best linemen in the conference and a future first-round pick, he's become one of the team's emotional leaders. Not many details have emerged, but apparently he gave a moving speech to the team after Saturday's loss. Also, even though the defense has yielded forty points in consecutive games, the secondary is deeper than ever. Even minus those two starters, the defensive backs played well last week.
Aside from playing better competition, what's been the overall problem the last two games for Stanford
Washington is simply a better team than Stanford right now, and I expect them to run the table and earn a spot in the playoffs, and Washington State looked much better than I expected also. That being said, those scores are still surprising. After the Washington loss, easily the most complete ass-kicking a David Shaw team has ever received, there was still an urge to brush it aside as an aberration. Yes, the Huskies were better, but it was probably that program's biggest game in two decades, so they came to play, and Stanford didn't. The prevailing thought surrounding the team was that the Cardinal would rebound against the Cougars, a team they had beaten eight times in a row. That obviously didn't happen. As I said above, the offensive line is a mess, but Shaw made a point of saying that he didn't blame them. He said that every man on the team was responsible for those two losses, and I don't think that's just coachspeak. This was a systemic failure – the offensive line isn't blocking well enough, which impacts the quarterback's ability to make his reads and get the ball to his receivers. The loss of the starting fullback has affected the running game. Receivers are dropping balls. Stanford has scored three offensive touchdowns in the past three games, and there are lots of reasons for that.
What's the status of McCaffrey for this game and how has his involvement in the passing game changed over the first half of this season
McCaffrey appeared to want to go back into the game after his injury on Saturday, as players like him typically do, so there was hope that this wasn't anything to worry about. This week, however, Shaw has said that he won't be practicing and there won't be a decision on his playing status until Friday at the earliest. My guess is that we won't know one way or the other until we see him in the game or on the sidelines on Saturday. Look for him to warm up with the team, with a final decision coming just before kickoff. As for his role in the passing game, it was expanding in the first three games, and he often lined up as a slot receiver or the lone wideout. Teams have gotten wise to this, though. The Washington State defense was so worried about him that he often drew double coverage when he lined up as a receiver, and that wasn't a cornerback with the safety rolled to his side, it was true double coverage. He's good enough that he warrants that type of attention.
There's concern in the ND camp that Kelly could lose the locker room what's the general feeling of fans and also your opinion about the stability of the locker room and the chances of Stanford bouncing back and salvaging what's left of this season
There will always be Stanford fans, particularly younger ones, who are critical of Shaw and his conservative brand of coaching. When everything is working and running backs are galloping through gaping holes and gaining eight or ten yards against a weary defense, conservative football is beautiful and produces thirty to forty points a game, as it did last season. But when the line is subpar and the quarterback is inexperienced, production declines and people want a spread offense. No one calls for change when the confetti is still flying after a Rose Bowl win, but it just takes a loss or two for the torches and pitchforks to come out. The good news, though, is that the locker room feels solid. Shaw has talked about not having to recruit leaders, because every Stanford recruit fits that description. This isn't USC, where players openly question their coaching staff and look to transfer when things get difficult. Because of all this, I firmly believe Stanford will bounce back and salvage this season.
Stanford has given up 40+ points the last 2 games, what's the primary and secondary reason
The primary reason is that they've played the two best offenses in the Pac-12. I'm not sure there's any offense playing better than Washington right now (they just put 70 points on Oregon), and Mike Leach's Air Raid offense finally has some sensible balance, making it terribly dangerous. Both teams, however, exploited a glaring weakness in the Stanford defense. Over the course of the Harbaugh-Shaw Era, Stanford defenses have been built around dominant linebackers, but that unit hasn't been performing this season. They haven't contributed to the pass rush, they aren't stopping the run, and they are woefully inconsistent in the passing game. Washington State did a great job isolating receivers on linebackers last week, and quarterback Luke Falk found them time after time for key conversions and touchdowns. Without question, this has to be the biggest concern as the defense gets ready to face DeShone Kizer and the Notre Dame offense.
The Stanford OLine has been criticised by the media this year, (A) are they better at run blocking or pass protection and (B) what is a strength of this OLine group
I think the offensive line has actually been a bit better in pass protection, but there have been some breakdowns in this area. (The folks at Inside the Pylon have a detailed look at how good the Washington pass rushers are, but it also shows how the Cardinal line has struggled. Even so, they looked good for stretches last week, but they were never able to open up anything for the running backs.
What's 1 player to watch on offense and defense
The player to watch on defense is Solomon Thomas. He's an absolute beast on the defensive line, and an all-around great kid. Cornerback Quenton Meeks would also deserve mention here, but his status for the game is uncertain. On offense, if it isn't McCaffrey, and if it isn't quarterback Ryan Burns, whom you'll be watching anyway, I'll go with wide receiver Trenton Irwin. He's just a sophomore, but he's probably Stanford's best all-around receiver – best route runner, best hands, deceptive speed. He seems to be getting better each week. Another player on offense, and one who will probably be more critical to the Cardinal's success, is running back Bryce Love. He's been battling an undisclosed injury all season, but he's taken a bigger role each week. If McCaffrey is missing, Love will need to come up huge.
Finish this sentence: For Stanford to win this game…
For Stanford to win this game, Ryan Burns has to throw for over 200 yards and not throw any interceptions. With McCaffrey's status in doubt, the offense will depend more heavily on Burns, and he's going to need to elevate his game. I believe he's capable. If the offensive line can give him time, he can be good enough to lead the Cardinal to victory.
How do you expect this game to go and what's your score prediction
This is the most difficult of your nine questions. At this point the Cardinal will take a victory any way it happens, so I don't think anyone would be disappointed if a hurricane blew through South Bend and Stanford came away with a 3-2 win. My first rational thought is to say that Stanford can't win this game, that the spiral will continue. But Notre Dame is kind of spiraling, too. Their run defense is vulnerable, which is just the type of defense the Cardinal needs to see right now. I think Stanford will be able establish a running game, control the clock, get a defensive touchdown, and come away with a 17-14 win.