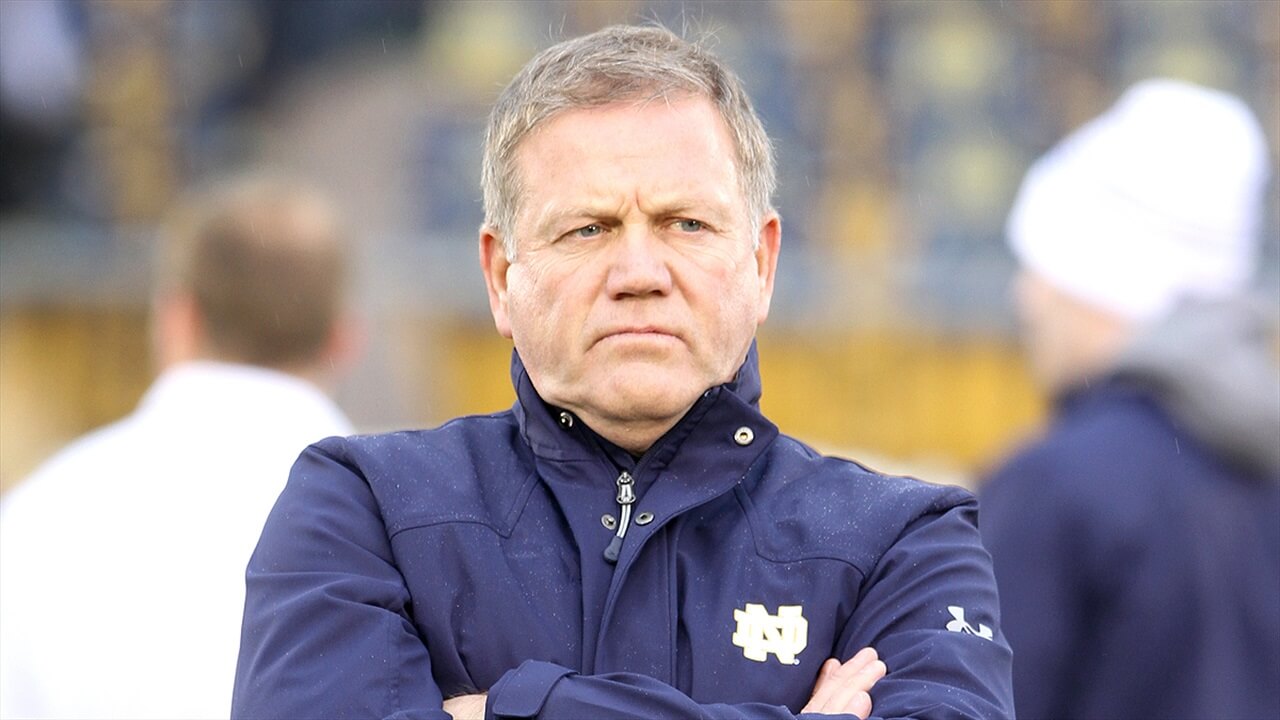 Late November and December are usually rife with rumors of coaching changes and the coaching carousel is in full swing. It began with LSU's inability to lure in Tom Herman to the vacant position following the firing of Les Miles in September. At the time, it looked like LSU would do everything they can to get the hottest coaching commodity in college football this year. They had a major head start ahead of Texas which still employed Charlie Strong, whose job was still somewhat safe in the beginning of November prior to a shocking loss to the hapless Kansas Jayhawks. Instead, Strong was a dead man walking following that loss, Texas was able to swoop in for Tom Herman, and LSU had to settle for interim head coach Ed Orgeron who was beloved by the team.
Very few in the college football world would say that Ed Orgeron is an upgrade over Les Miles at this point in time. Orgeron isn't highly regarding as a tactician and will not impress with his mastery of X's and O's. Nor is he the smooth speaking ambassador of a football program that the job also requires. He's a great motivator, recruiter, and native son of Louisiana whose deep Cajun accent would endear him to the local fanbase. With the options that LSU had at the time, it seemed as though Orgeron was the right choice to fill the vacancy. The problem is whether or not they should have parted ways with Miles so rashly in September.
Texas on the other hand played it cool. They kept their guy in place until they had secured his successor. They picked up the hottest coaching commodity on the market who orchestrated an amazing turnaround with the Houston Cougars going 13-1 in his first season including a conference championship, an Orange Bowl win over the Florida State Seminoles, and a top 10 finish in the final polls. He followed that up with another strong showing this year with upset wins over a highly rated Oklahoma Sooners and an electric Louisville Cardinals team. Having spent most of his career coaching in the state of Texas, Herman was the perfect fit for the state's premier program.
These are just two early cases of the coaching carousel in play, and there will likely be more to unfold later this month. Over the weekend following the loss to USC, there were rumblings that Notre Dame's Brian Kelly may even be looking for a change of scenery following an abysmal 4-8 campaign which ended in soggy Southern California. Yahoo's Pat Forde and ESPN's Brett McMurphy were the first to break on the story that Kelly's agent was sending out feelers at other major programs, but Kelly and the university came out immediately to dispel the rumors. A lot can happen between now and January, especially after the NFL's coaching carousel comes into play, which Kelly has been rumored to be interested in for several years.
Before going too deep down the rabbit hole, it should be asked whether it would be wise for either party to part ways. For Kelly, it does not seem that there would be much reason to leave. There aren't many premier jobs available for him, especially one that wouldn't be a major downgrade from Notre Dame. Even the recently vacated Oregon position would be a downgrade as Eugene is a difficult place to recruit to and located in a less than fertile recruiting area.
A lot could change should an NFL team come calling. The lure of coaching in the league would be too much for most college coaches to resist. If that opportunity does not present itself though, then the best move for Kelly would be to stay, reshuffle his coaching staff, and turn around the program next year which will be returning a talented and more experienced group of players. This year's team was much more talented than their record would indicate and Kelly is only a year removed from what many considered was his best coaching job while at Notre Dame. This team would definitely have most of the pieces in place to make a run for a playoff spot, including another top 10 recruiting class.
As for the university, it would have to take a good hard look as to whether it wants to let go of Brian Kelly, and who on the market would be a definitive upgrade. There aren't many coaches who could represent the university the way that Kelly has and are able to navigate through the rigors that come with coaching and recruiting at the University of Notre Dame. The university wouldn't want to do what LSU had done and fire their coach without having his replacement lined up. Instead, it would be wiser to follow Texas' lead.
The two sure-fire hires that Notre Dame could have a possible shot of obtaining are Urban Meyer and Chris Petersen. Both have track records of building programs, maximizing their resources, and competing at their highest level. Petersen's .826 winning percentage (regardless of where he coached), two undefeated seasons, and two Fiesta Bowl wins with Boise State show the pedigree of coach that he is, let alone making Washington a national title contender in his third season. Meyer's resume and three national titles speaks for itself. With both coaches preparing for the playoff, it would appear that they would be off the table for Notre Dame at this point in time.
If Notre Dame wanted to look down the Meyer and Petersen coaching trees, they could find a pair of sleeper candidates who could excel with the resources available at Notre Dame. Utah's Kyle Whittingham took over for Urban Meyer at Utah, and continued to build the program that Meyer started. Whittingham also had an undefeated season with Utah in 2008, and his consistent success made Utah a candidate for the Pac-12 expansion in 2011. Since then, Whittingham built Utah into a winning program in the Pac-12, even winning the South divisional title in 2015. Although Whittingham has shown to be loyal to the program where he has coached at some capacity for the past 22 years, at this point he may be wondering if he could possibly bring it any further than what he already has.
On the Petersen coaching tree, you could find the younger and somewhat more nomadic Bryan Harsin. Harsin coached on Petersen's staff from 2001 to 2010. In the first five years, Harsin was an offensive assistant when Petersen was the offensive coordinator at Boise State. When Petersen was promoted to head coach, Harsin was also promoted to fill Petersen's old job at offensive coordinator. Harsin designed some spectacular offenses at Boise before being lured away to the same position at Texas. Harsin won a conference title in his lone season as the head coach of Arkansas State before being lured back to Boise State where he has continued the success of his mentor. Now, Harsin himself is considered a top coaching prospect and is currently linked to the vacant Oregon job and others around the country.
Whittingham would be difficult to lure away from Utah and it may still be too early to make a decision on Harsin who has essentially won with the team that Petersen built. To that token, Western Michigan's P.J. Fleck and UCF's Scott Frost also have too little body of work to be legitimately considered for the top job at Notre Dame. That would leave former Texas coach Charlie Strong or former LSU coach Les Miles as the best available candidates with the necessary experience of coaching at the highest level.
Despite being terminated at Texas, Charlie Strong holds a lot of goodwill from people in the business who believed in what he was doing. Strong had turned around a Louisville program that was toiling in mediocrity following the Steve Kragthorpe era and turned it into a 10-win program. The success that Louisville had this year can also be traced to Strong as the current crop of upperclassmen were recruited by him during his time there. At Texas, Strong had kicked nearly 20 players off his team in his first year due to character issues and had to build the program from the bottom up. He also had a lot of interference from boosters who wanted him to change his coaching schemes to match the other high powered offenses in the Big XII. It wasn't the right fit for him in the end, but the core that he has built there will help Tom Herman be successful right out of the gate. Strong is a talented coach and recruiter, and having coached under Meyer and Lou Holtz (at Notre Dame from 1995-1998) would make him an interesting candidate.
In the end, Notre Dame would probably not want to go in the direction of recycling Strong or Miles so soon just after being fired. It would not be the publicity move that the university wants coming off of the season that they just had. None of these coaches would be the hire that says Notre Dame is back and will be competing for national titles the way that Ohio State did with Meyer or Michigan did with Jim Harbaugh. With the options that Notre Dame currently has available, it would be better off if the university waits patiently. At this point, the university should support Kelly the best it can and allow him to turn the program around while it waits for the perfect candidate to come in and restore the program to its prior heights. But should Kelly jump to the NFL, then it's a whole different conversation.
Thanks to IrishSportsDaily.com for use of image