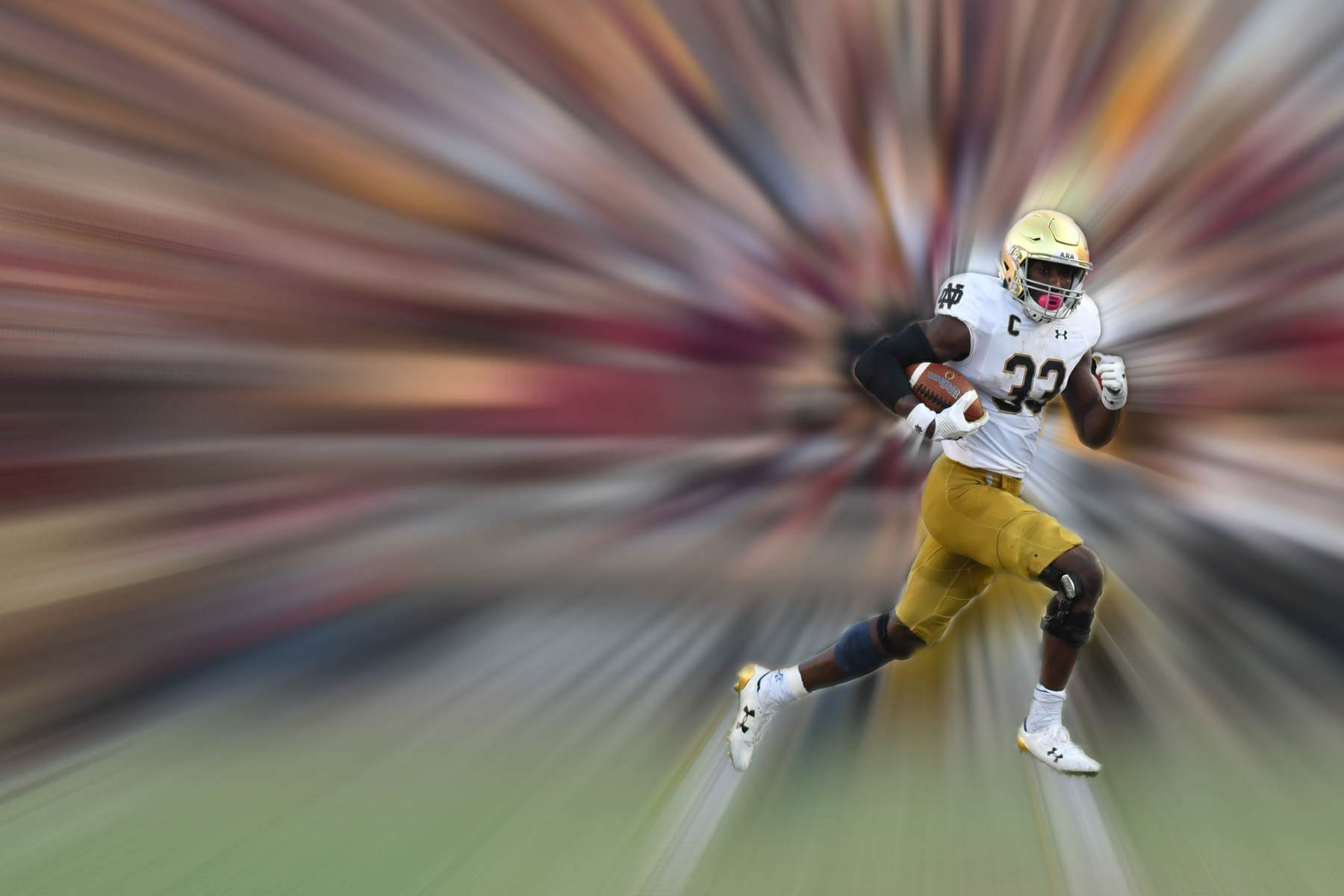 With a quarter of the season in the books, we have a better idea of who this Notre Dame team really is. Three games serves as a better sample size for evaluating this team and the progress that they have made this past offseason as Temple was an opponent that was clearly overmatched athletically, while Georgia was a tough matchup. With Boston College also in the books, here's what we know:
Mike Elko and this Defense are the Real Deal
While they didn't shut down the Boston College offense entirely, allowing them to gain a respectable 400 yards (a balanced 215 passing and 185 on the ground), the defense did a good job of tightening up when needed. The defense forced BC to 4 of 17 on third downs for a 24% conversion rate. Even though they didn't make too many plays behind the line of scrimmage, with five tackles for loss and the lone sack coming from Jerry Tillery who got a strong push on his blocker who tripped his quarterback, the defense did pitch in with three turnovers, all of whom involved Shaun Crawford. Overall, it was a solid performance from the defense which continues to impress.
The Offense Continues to Struggle
It's a really bizarre game when your offense earns over 600 yards and scores 49 points, yet there is a genuine feeling that it underperformed. For the better part of two and a half quarters, the Notre Dame offense could not get going consistently with the exception of a pair of 65-yard Josh Adams runs that set up the Irish for a pair of touchdowns. The offensive line was not able to get a consistent enough push and allowed Wimbush to get pressured. Wimbush was terrible in the passing game, failing to identify his open check-down receivers and throwing off target, finishing for 11 of 24 passing for 96 yards, an interception on an errant tipped pass, and a fumble lost.
In the end, Boston College's defense wore down and the athletic mismatch between the two team was too much to overcome as Josh Adams put up a career high in rushing and Wimbush set Notre Dame quarterback records for most yards rushing and rushing touchdowns. The offensive staff need to do a better job and get more consistent play out of this offense because with chunk plays aside, this was a very pedestrian offense and more athletic defenses such as USC, Miami, Stanford, and even Michigan State next week on the road won't be as forgiving.
The Return Game Remains Quiet
Notre Dame's return game continues to remain dormant on the season. The athletic mismatch against Boston College should have created some opportunities on special teams to give the fans something to be excited about, but for the second week in a row, it seemed as though Chris Finke couldn't find any space to show off his ability. Of Boston College's eight punts, four were returned for five yards with most of that coming off of a four yard return. In fairness to special teams coordinator, Brian Polian, BC only averaged 38 yards on their punts, but fans must be disappointed for not having seen a spark from the unit so far this season. The positive is that the coverage units remain rock solid as Boston College didn't make much with the opportunities they had on the day.
Shaun Crawford is the Real Deal
Crawford had a phenomenal day as this game served as a coming out party for him of sorts. Crawford was rated as a consensus four-star prospect and had a grade of 0.946 by 247Sports' Composite Ranking, making him the 114th player overall in his class. Crawford is the most talented cornerback prospect that Notre Dame has recruited in the past decade (even ahead of Cole Luke and KeiVarae Russell) but has been unable to play a full season due to consecutive torn ACL injuries. His performance against Boston College was sublime as his coverage was like velcro on his receivers and was in the right positions for two interceptions and a fumble recovery. Cornerbacks coach Todd Lyght must be proud of Crawford's performance, and it should fuel some momentum in recruiting the position which Notre Dame has not locked down a commitment for two cycles so far. Crawford alone may be responsible for recruiting two cornerbacks to this year's recruiting class when it's all said and done.
ESPN Blows It
It was disappointing watching the game on ESPN which cut the game prematurely to air the LSU-Mississippi State prime time game, but that wasn't most talked about gaffe of the production. What was the most talked about gaffe was a video montage of Frank Leahy who coached Boston College to a national title before his legendary stint with Notre Dame which led them to four national titles and one of the greatest dynasties. In the montage, a photo was aired which showed Leahy in the Notre Dame locker room with several players and included a player in the background whose genitalia were exposed for millions of people to see. Keep it classy ESPN.