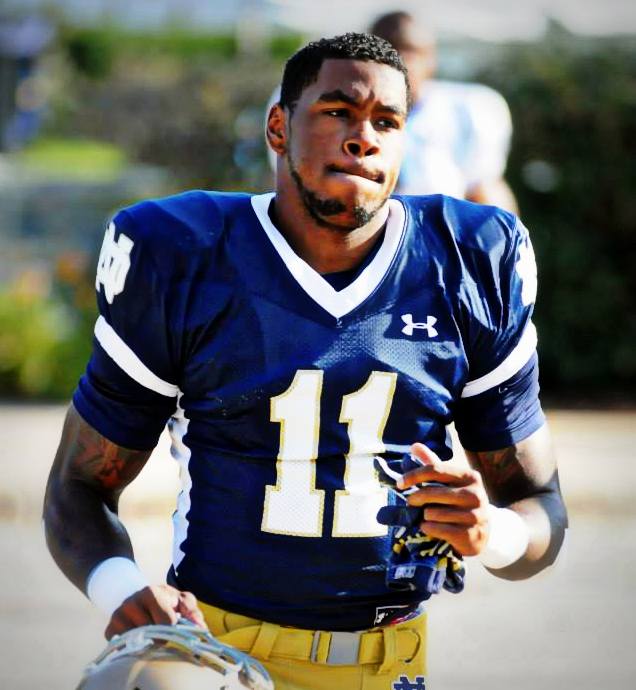 Notre Dame wide receiver Justin Brent has struggled to stay out of Brian Kelly's doghouse and as a result has not gotten much playing time. He seems to have all the physical abilities to be a star, but has been very easily distracted, most notably by porn star Lisa Ann.
When running back Greg Bryant was suspended for the year, the depth at running back took a hit. Brian Kelly announced in his press conference that Brent was practicing a lot better, but would have trouble getting onto the field, because of the depth at wide receiver, so they plan to give Brent a chance at running back.
Brent is 6'1″ and 220 lbs and did primarily play running back his senior year at Speedway High School in Indianapolis, Indiana. That year he rushed for 1315 yards and 18 touchdowns. Its been a few years since then, but Brent will get a chance to compete in fall camp.
After a couple days of practice, Brent has looked pretty good and put some moves on defenders, but he has also made a few minor mistakes. On one play he made a great move and cut back inside to gain a few more yards, but held the ball in the wrong hand and would have most likely been hit by a tacklers helmet and popped out, if they would have been playing with contact. The mistakes are ones that can be fixed and it looks like his best chance to get on the field this fall, is at the running back position.