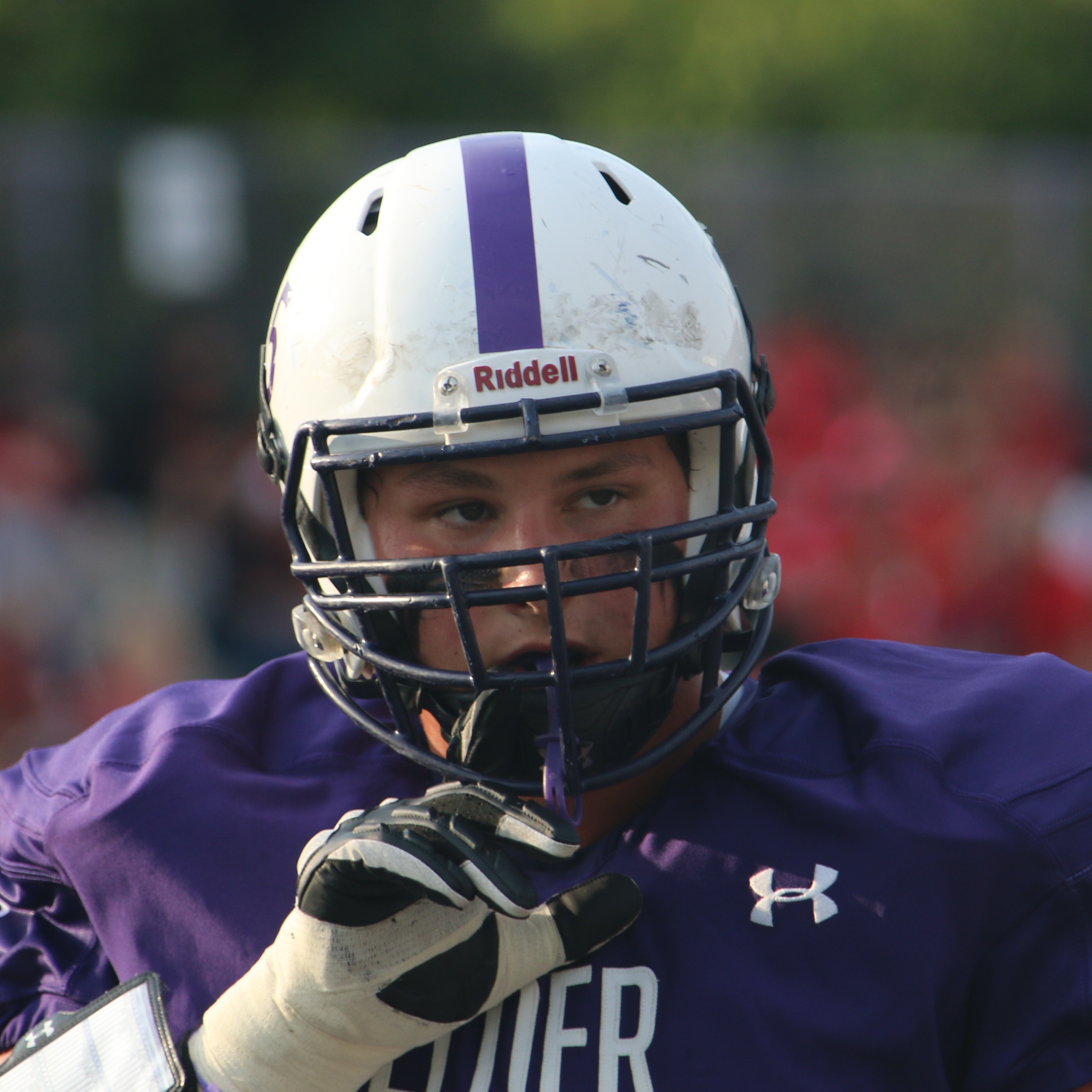 On August 28, 2015 Notre Dame's OLine commit, Tommy Kraemer opened his senior season in a crushing performance against Oak Hills.
Tommy Kraemer looked like a man among boys in Elder High Schools season opener. When Kraemer was asked how it felt to be back out on the field he replied, "It felt great, getting back in front of a great crowd, 10,000 strong, it was just a great win for us." He recorded multiple pancakes on the first few drives of the game, while playing left tackle and the Elder Panthers lead 56-7 at halftime.
On the second drive of the game, in the red zone, Kraemer pushed the defensive lineman to the right and opened a huge gap for the running back to score from ten yards out. Later in the second quarter Kraemer picked up an outside blitz and tossed the blitzer to the ground before he had any chance to get to the quarterback. The most talked about play of the game, drew comparison to Michael Orr in the movie Blindside, Kraemer didn't stop when the play ended and pushed the defensive lineman thru the end zone and out the back, which resulted in a penalty.
The halftime score was 56-7 and the second half had a running play clock and was played by the backup players, giving Kraemer and the other starters a chance to rest up for next week's game against Lakota West High School.
Mr. Kraemer is Tommy's OLine Coach
Kraemer's dad is the offensive line coach and he said it's great playing for him, "After I come off the field he is up in the press box and i always look at him and he gives me a thumbs up or what I need to do better, it's just great and we have a good relationship and it's real easy to learn from him."
Kraemer is planning to be at Notre Dame for the Texas and USC game and maybe one other game, and says he will be trying to recruit a few other players to join him at Notre Dame in 2016