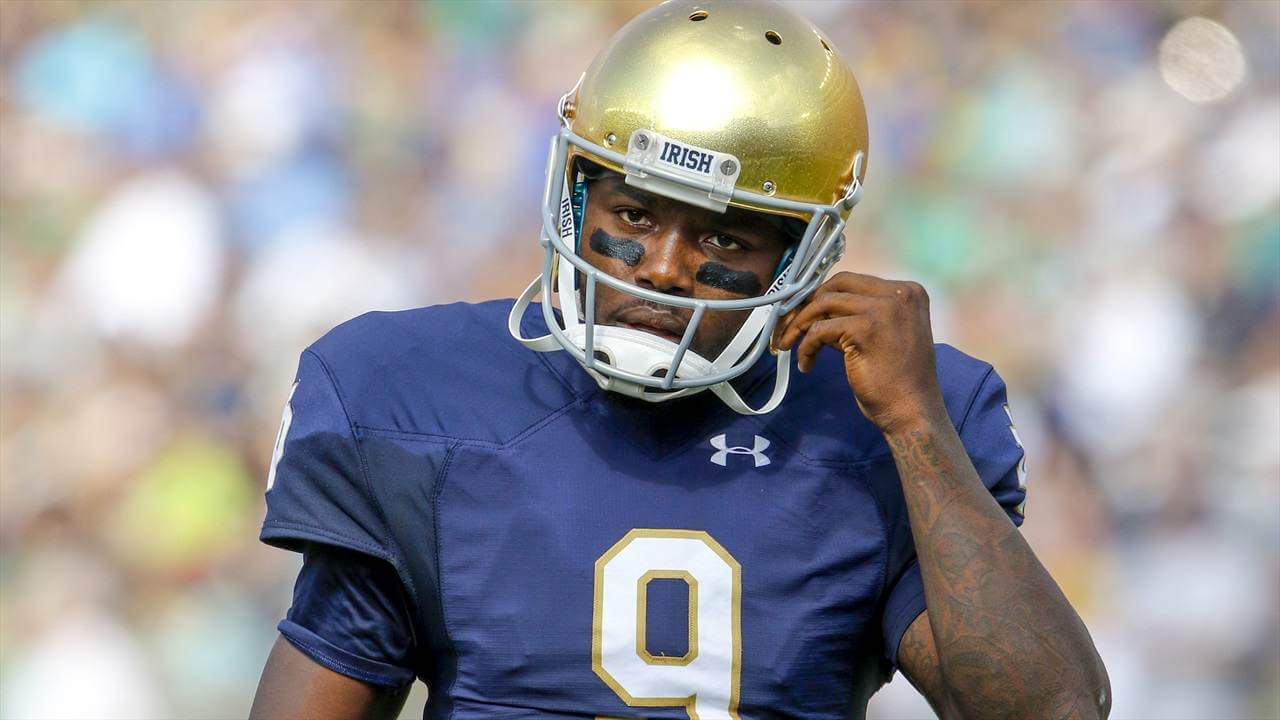 Malik Zaire joined the podcast to discuss his time at Notre Dame and his future. We started by talking about 2015 when Malik suffered a season ending injury in the second game of the season. And although Malik didn't say where he'll be playing football this Fall his expectations are high.
Here is Bad Lip Reading Video on Twitter
Follow Malik on Twitter @Lucky9Lefty.
This image is used with permission from IrishSportsDaily.com.