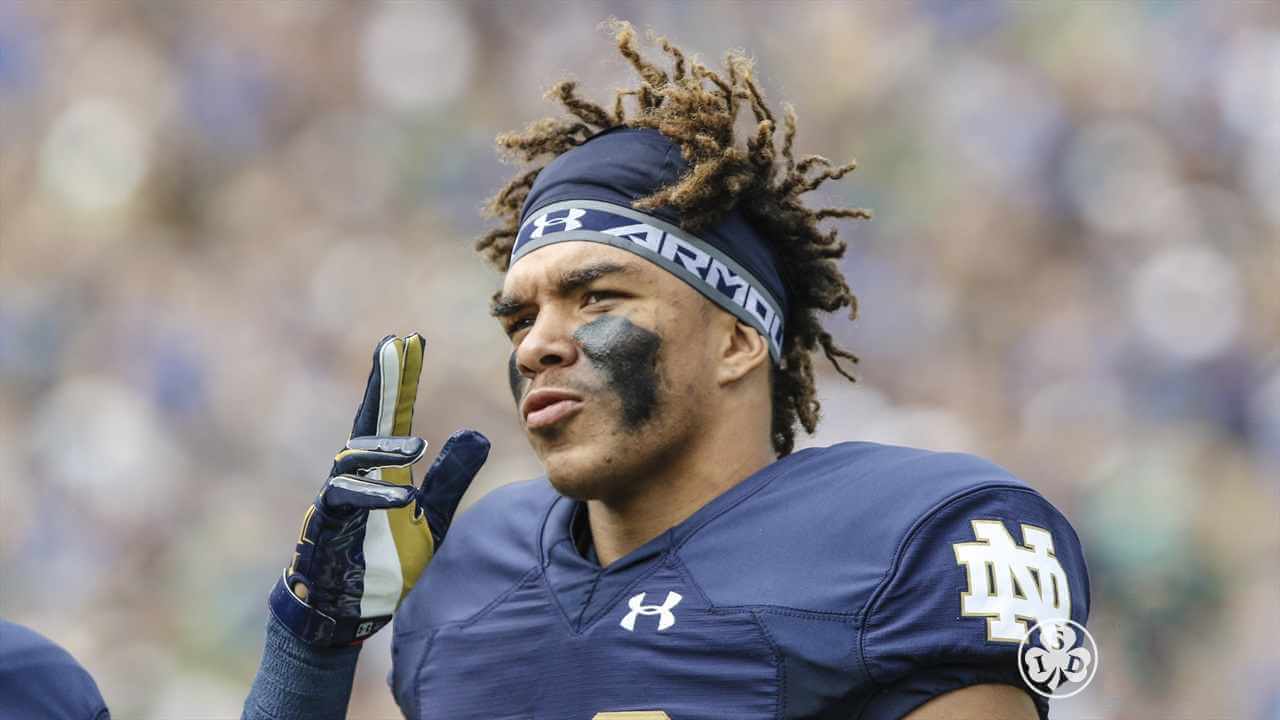 Coming off of a 4-8 season, the worst of the Brian Kelly era, Coach Kelly promised to leave no stone unturned this offseason as Notre Dame looks to rebound in 2017 with a veteran team returning. We will start this three-part series by examining the offense and the pieces returning.
Of the three main units of football, Notre Dame's offense looked to be the most talented and consistent in 2016. This will likely be the case in 2017 with 9 of 11 starters returning as well as X-factor playmaker Alize Jones returning from a year-long suspension. The lone losses in this unit are junior quarterback Deshone Kizer who decided to leave early for the NFL and senior wide receiver Torii Hunter Jr. who declined a fifth year at Notre Dame in favor of pursuing a career in Major League Baseball with the Los Angeles Angels. Both losses seem to be mitigated with Kizer's ready-made replacement, Brandon Wimbush, ready to take over the starting role and the oft-injured Hunter, who missed a significant amount of playing time, to be replaced by a large pool of very talented receivers.
The offense will be led by the offensive line which will be returning all five starters, including projected first-round draft picks in Mike McGlinchey and Quenton Nelson (who have yet to announce for the NFL and are expected to return). The offense will also be returning its leading rusher in Josh Adams and breakout wide receivers in Equanimeous St. Brown and Kevin Stepherson who are leading a very talented group of receivers. The offense is not without a lack of weapons and will be needed to step up while a new defense is being installed by Mike Elko and a special teams overhaul which is expected to take place under Brian Polian.
Here are the main areas that the offense needs to improve
Offensive Line Play. Coming off of the best season running the football in the Brian Kelly era in 2015 with over 200 yards per game, Notre Dame took a significant step back this year having lost three starters on the offensive line as well as leading rusher C.J. Prosise. The lack of a consistent running game saw Notre Dame fail to maintain a significant time of possession advantage or be capable of imposing their will in the second half of games. Notre Dame lost 7 games by a single possession this year, including 5 of which they held a lead in the second half. The pass coverage was also shaky at times with Kizer often being pressured and forced out of the pocket or sacked. This also doesn't take into consideration the myriad of pre-snap penalties by veteran linemen which bordered on comical. If Notre Dame is to turn its fortunes around in 2017, it begins with offensive line coach Harry Heistand and his group.
Tight Ends. Gone is Scott Booker who led Notre Dame's two worst performing units, tight ends and special teams. Despite the season-long suspension of standout sophomore Alize Jones due to academic ineligibility, the tight ends returned a talented and experienced group that did not live up to their recruiting rankings. Durham Smythe, Nic Weisher, and Tyler Luatua all received multiple 4-star evaluations from various recruiting services. For all three veterans to be a non-factor throughout 2016 and production to steadily fall since 2013, blame had to fall on the coaching and rightly so. Notre Dame will be loaded at the tight end position in 2017, with a whopping 6 players currently expected on the roster with 4-star evaluations or better with the return of Jones and current commitments of Brock Wright and Cole Kmet. The tight ends will need to be a major factor in the offense next year both in blocking and providing a safety valve for first-year starting quarterback Brandon Wimbush. It wouldn't be a surprise if coach Kelly decided to use more 2 tight end sets. For a team that prides in calling itself "Tight End University," Notre Dame will need greater production from this group.
Offensive Gameplanning. With former co-offensive coordinator Mike Sanford gone, having taken the Western Kentucky head coaching job, it is unclear who will lead the offense. Coach Kelly has said that there was "too many cooks in the kitchen" type situation last year with too many voices leading the offense. Regardless of who leads the offense in 2017 and calls the plays, it is clear that the offensive playcaller will need to simplify the offense. Too often this year it seemed as though the Kizer was doing too much at the line of scrimmage and the offense seemed to get away from him. This was especially true in the second half of games where his production dropped and allowed opposing teams to get back into the game. It was also evident that the offense failed to establish an identity in 2016 which saw their rhythm and momentum come and go. Whether it is decided that Notre Dame will be an aggressive up-tempo offense in 2017 or a conservative power-running team, it will need to simplify its gameplan and establish its offensive philosophy in order to create consistency for a first-year quarterback who will be adjusting to a new position coach and life as the starting quarterback of Notre Dame.
Image used with permission from Irish Sports Daily.